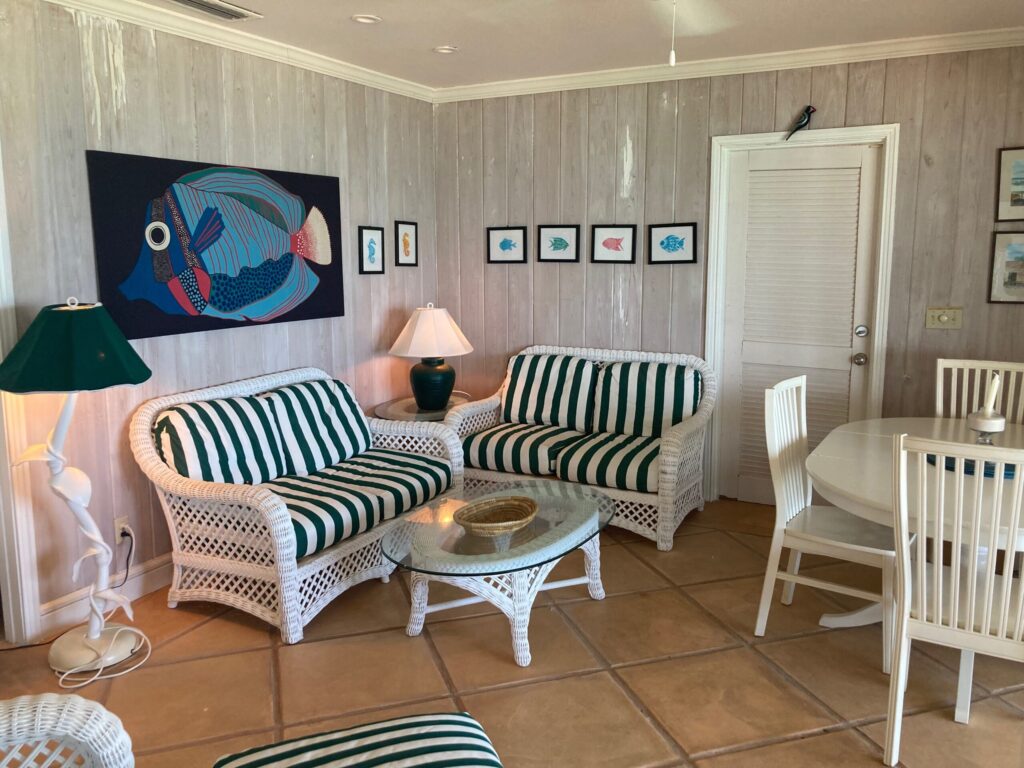 The "lodge" located in Nichols Town is not the traditional fishing lodge with guests staying in individual rooms and a common dining room.  Instead you have your own two-bedroom, ocean front villa with a living room, bath and full kitchen with everything you need to be comfortable. The guides go home to their families at night and after the chef has served dinner, you are left with the place all to yourself. 
The lodge only has two units, side by side facing the ocean, which are mirror images of one another, with a common area between them that leads to an extra ¼ bath and a laundry room shared by the two units. Each unit has a living room/dining area, two air-conditioned bedrooms, each with two twin beds, and a full kitchen and bath. There is a TV and wireless Internet if you are inclined to want to know what is going on in the rest of the world. There is an enclosed patio, which is completely screened and runs the length of the building with comfortable patio furniture to relax after a "tough day at work".
If your group is not occupying both units there may be another group of anglers staying next door from anywhere in the world. The patio is a perfect place to have a Kalik (the local beer) as you swap stories of the day and other fishing adventures.
The full kitchen will be stocked with everything you need to make your own breakfasts each morning. The chef will have prepared the next day's lunches for out on the water and left them in the refrigerator when she departs each night. This will usually be all the makings for two healthy sandwiches each, in plastic containers so they can be freshly assembled at lunchtime. Chips, snacks and a piece of fruit usually make up the balance of the noontime meal along with soft drinks, Gatorade, juices, etc. to quench that big thirst and keep you hydrated.
Each day as you come in from fishing, the chef will greet you with appetizers, typically conch fritters or the like. While you jump in the ocean out front, or take a shower, or kick back on the patio, or call home, the chef will put the finishing touches on dinner. Makesha is amazing and the entrees and side dishes will mostly be local favorites with lobster, conch or fresh fish as the main course.
After dessert she will clean up and leave you to smoke a cigar on the patio or replace your leader with only three wind knots from today's action.
You can apprise us ahead of your arrival of any dietary constraints and we will do our best to accommodate you during your stay. The guides are also happy to stop by one of the local markets or the liquor store on the way back from the launch ramp each day if you want to pick up additional snacks or alcoholic beverages.
Bon appetit!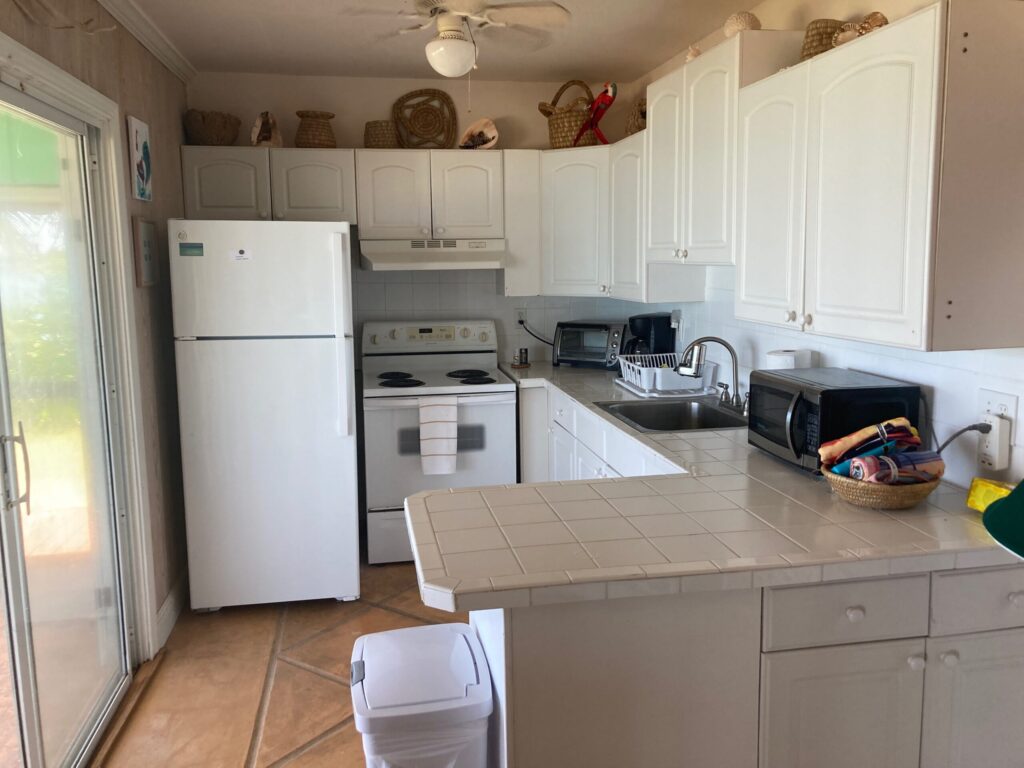 Ready to start
your next adventure?